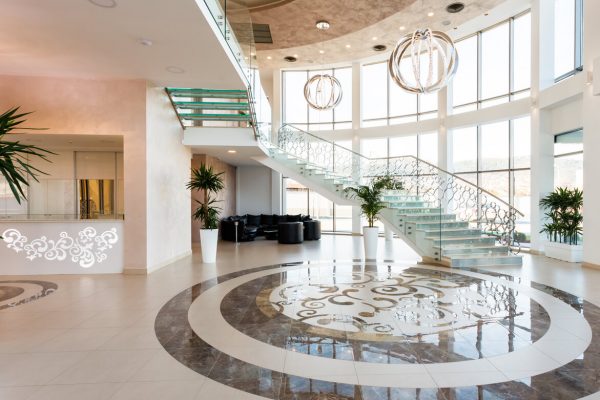 Travertine Floor & Tile Restoration
Besides a good clean, travertine requires regularly scheduled diamond polishing and sealing. This travertine tile restoration technique involves using a diamond polish pad to cut away damage on the top layer of your tiles. We switch to finer and finer diamond pads, to leave you with your desired sheen.
This travertine tile restoration technique is the only way to leave you with tiles that look as good as new. After our restoration and polishing process, our team will apply an impregnating sealer in layers to fully protect the surface of your travertine floor.
Travertine Floor Polishing
During the sealing process, you can choose from matte through to satin, glossy, or ultra-high gloss finishes. Keep in mind that high-polished travertine tile can be slippery in high moisture areas, so it is not always recommended in bathrooms or kitchens. 
After a deep clean, our team can buff and polish your tiles to increase the sheen of your polished travertine tile. We use professional polishing pads to bring up the shine of your polished travertine floor tiles. 
For all your travertine floor maintenance, choose Strassburger Tile Perfection to protect your investment for years to come.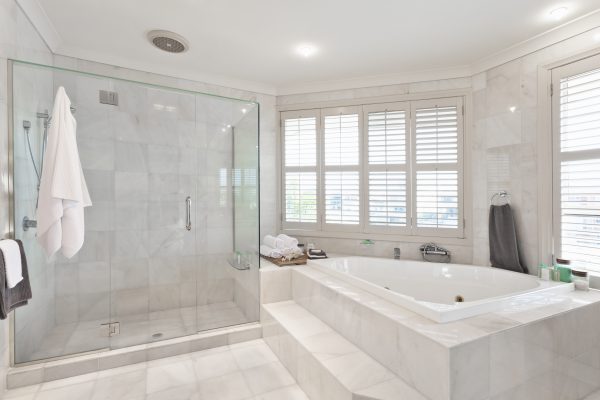 Get the shine back in your travertine floors.